Need a hand?
Free website advice
Do you want free website advice? There are some things you should pay a web developer for – and there are some things you can do yourself. Below is an ever-growing knowledgebase of information my clients should have free access too. Enjoy and share!
See free advice for your website below.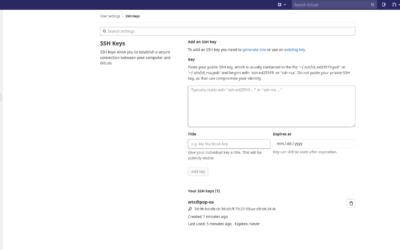 Do you need to set up an SSH key in GitLab so  you can pull and push without trouble? It's not as complicated as you think. Check if an SSH key already exists. Open your terminal and navigate to ./ssh in your home directory....
I believe that any business can be successful online, which is why I provide free advice! Whether you're a new business or long-established I would love to assist. When it comes to your online presence there is always room to improve.
Above you will find articles I've written on questions I often get asked by my clients. From website performance, to domains and hosting to design, I try to cover topics that are relevant. You shouldn't have to pay for answers when they are already available online for for free.
If you would like a free speed scan or proposal don't hesitate to contact me. You can also reach me via phone during working hours on 079 414 3457.