Hi there. Please note, I am no longer accepting freelance work! ✋
Dear reader. Kindly note, I can't accept freelance work at this time. I am studying, working and keeping super busy.
If you'd like to see what I've been up too, check out my GitHub or read my articles.
Expert Web developer cape town
Christie Marx creates beautiful, functional websites. Living in Cape Town, she works full-time building exciting online products.
Website Design
 I design unique, fresh web experiences focused on the needs of your users.
Website Development
I put a strong focus on performance. You need a fast and healthy website.
Website security
I ensure hackers don't have any easy back-doors into your website.
Website Maintenance
I keep your software up to date so the product lasts in the long-term
ecommerce development cape town
An exciting online gift delivery store
An updated easy-to-use website to attract young clients, with strong calls to action and full mobile responsivity. It was really fun to build. It's cool – take a look.
website design & development cape town
Getting online property bookings
Designing and developing an intergrated online booking system with a fresh and modern website that accuratly reflected the luxury of the villa. 
need a hand?
Free website advice
Here are some articles I've written on questions I often get asked by my clients. From website performance, to domains and hosting to design, I try to cover topics that are relevant. You shouldn't have to pay for answers when they are already available online for for free.
There are some things you should pay a web developer for – and others you can do yourself. If you need free website advice, from C programming to speed optimization, take a look through my posts and see if there's anything that could help you.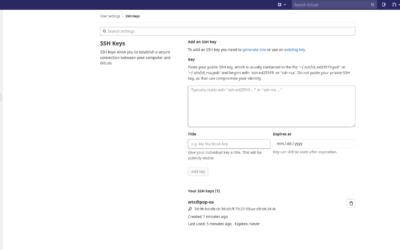 Do you need to set up an SSH key in GitLab so  you can pull and push without trouble? It's not as complicated as you think. Check if an SSH key already exists. Open your terminal and navigate to ./ssh in your home directory. List everything in that directory and see...
KICK-ASS WEB DEVELOPMENT
Want a website that brings you business?
If you feel it's the right time to get a personal or business website, don't hesitate. Depending on the project you could have a new website ready to bring you clients in less than a month. The process is easy – we have an initial meeting in person or via Skype to discuss what you need the website to do. I come up with a few design options and you pick your favourite. Development starts and when the website is finished, we have a round of revision before we go live. The process is hassle-free and I will guide you through it. I would love to provide you with a free quote so be sure to enquire below.